With the gradual reduction of available fossil fuel reserves and the unfriendly impacts on the environment made by the burning of fossil fuels, the use of renewable energy is becoming increasingly important, especially in Hong Kong, which is highly energy dependent and subject to poor air quality.
Hong Kong is experiencing more hot days due to rising temperatures than before; record breaking hottest days being claimed more frequently.  This has resulted in further use of electricity consumption by means of air-conditioning to cool down the impact of rising temperatures (https://www.gov.hk/en/residents/environment/global/climate.htm).  As such, the use of renewable energy is becoming increasingly important in order to provide a continuation of source of energy that is also environmental friendly.
The Government of Hong Kong and some power companies have taken the following initiatives in the generation of renewable energy: –
Projects under Development
Landfill Gas Power Generation at West New Territories (WENT) Landfill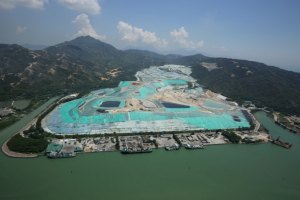 Hong Kong's largest landfill gas power generation
Offshore Wind Farm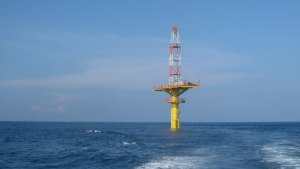 CLP Power is studying the feasibility of developing an offshore wind farm in the south-eastern waters of Hong Kong
Integrated Waste Management Facilities (IWMF)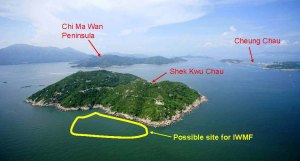 Large-scale, waste-to-energy project by the Government to be located on a man-made island near Shek Kwu Chau to the south of Lantau Island
Organic Waste Treatment Facility Phase 1 (OWTF)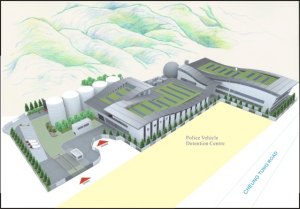 Located at Siu Ho Wan of North Lantau, the facility treats mostly food waste
Completed Projects
Town Island RE Supply Project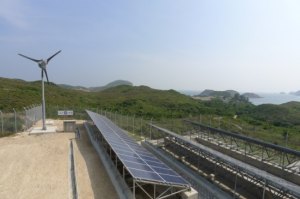 Hong Kong's first commercial-scale standalone RE generation and storage system developed by CLP Power to power a non-profit drug rehabilitation centre on the island run by Operation Dawn
Blessing Farm in Fanling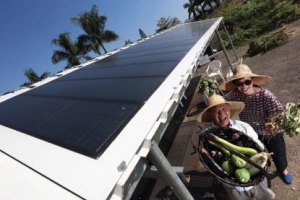 CLP Power provided free solar energy assessment service and helped in stall 20 flexible thin film photovoltaic solar panels with grid connection.
T.Park – Sludge Treatment Facility at Tuen Mun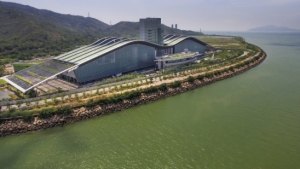 First large-scale, waste-to-energy project by the Government which recovers the energy from the incineration process to generate electricity to support the daily operation of the facility
Hong Chi Children Home in Pinehill Village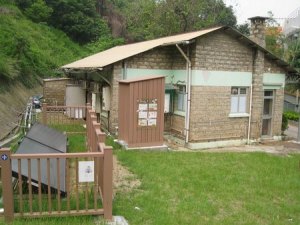 Hong Kong's first domestic-use solar heat pump for generation of hot water in the hostel's bathrooms, to replace the traditional electric storage type water heater.
Siu Ho Wan Sewage Treatment Works of Drainage Services Department
The Hong Kong Society for the Blind Jockey Club Tuen Mun Home for the Aged Blind
Nina Tower in Tsuen Wan
GREENPLUS School Programme
Hong Kong's 1st Eco Gym at the Christian Alliance SW Chan Memorial College
Eco Fish Farm
Munsang College
SAHK
(Source: CLP Power website)
Apart from the above projects that would greatly enhance the overall energy efficiency of our society, the Government has also implemented a district cooling system (DCS) to serve the buildings at Kai Tak Development.  The DCS is an energy-efficient air-conditioning system as it consumes 35% and 20% less electricity as compared with traditional air cooled air-conditioning system and individual water cooled air conditioning system using cooling towers respectively.
This is similar to the DCS projects that can be found at the West Kowloon Cultural District, which WTP (HK) are proud to also be involved in.
On a not so serious note, we have really enjoyed working a new concept called the "STARK TOWER" http://marvel.wikia.com/wiki/Hong_Kong_Stark_Tower
This is the first-ever self-sustaining clean energy skyscraper powered by the largest Arc Reactor to have been "imaginarily" built; it's great to have a goal to strive for!